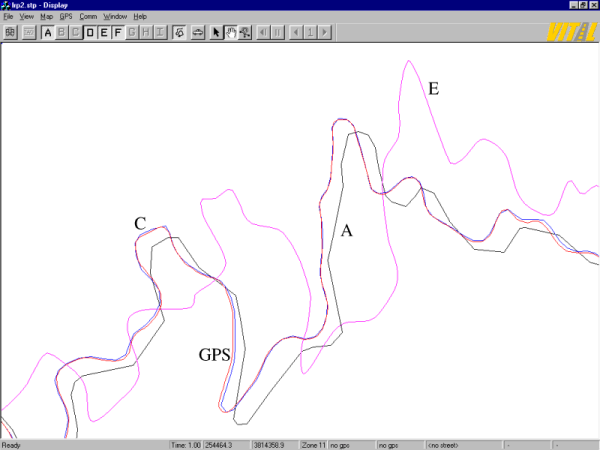 Three digital centreline maps (A, C and E) of the same road.


Differential GPS survey (red) verifies that database C is most accurate.
Database A has highly generalized linework, but is relatively true, within 50 metres.
Database E has spuriously smooth arcs, but positions are in error by up to 200 metres.


Illustration from DGRC project at NCGIA, University of California, Santa Barbara

Back: Geospatial Technologies in Transportation